google bard를 이제 한국에서도 사용할 수 있습니다!
google bard 홈페이지에 가시면 대기자 등록 버튼이 생겼습니다.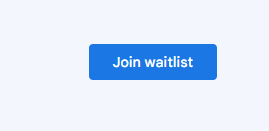 여기서 대기자 신청하시고 승인 이메일 받으면 사용하시면 됩니다. 바로 승인이 납니다.
전에는 한국에서는 아예 대기자 등록 버튼도 없었거든요. 최근 오픈한거 같습니다.
아쉽게도 아직 한글 지원은 안됩니다.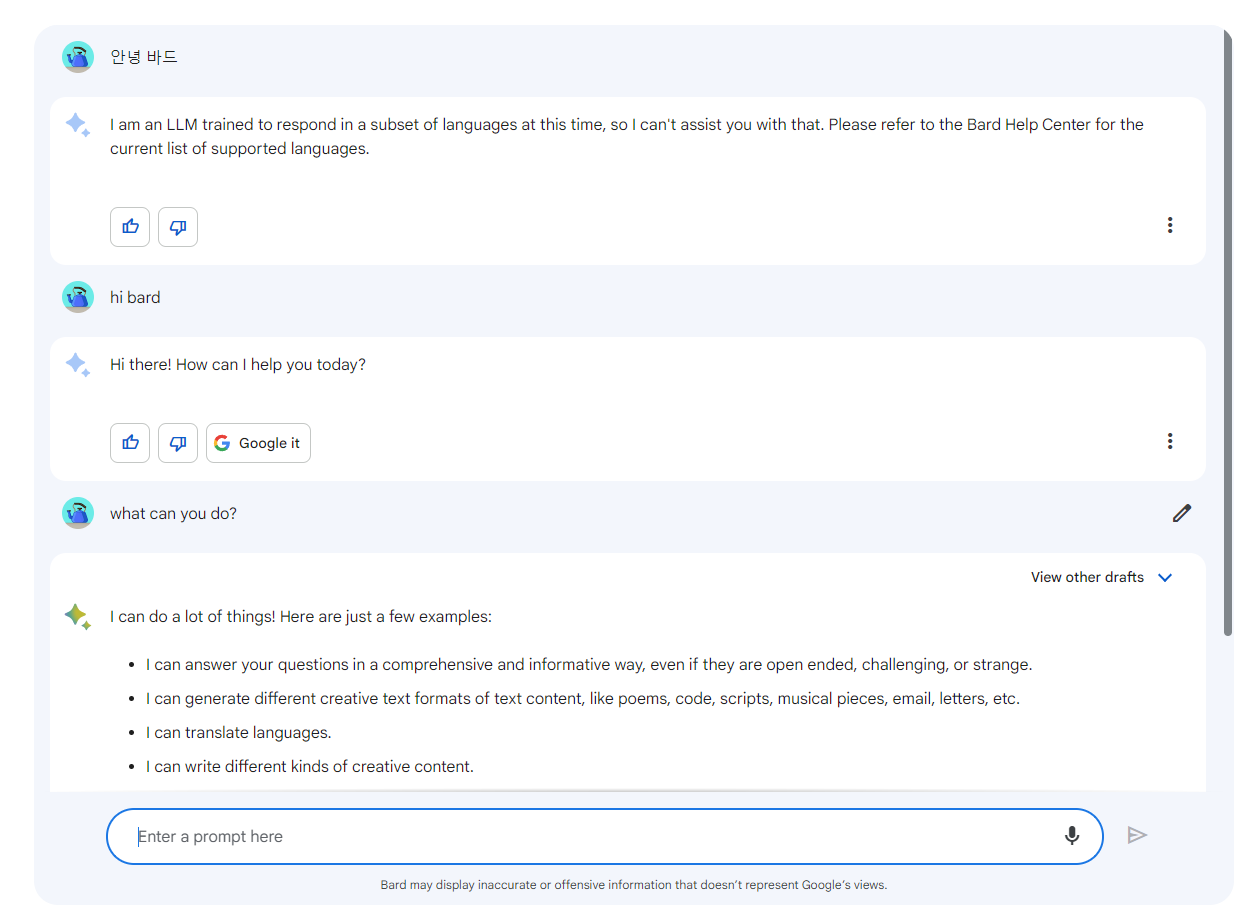 한글로 질문 했을 때
I am an LLM trained to respond in a subset of languages at this time, so I can't assist you with that. Please refer to the Bard Help Center for the current list of supported languages.
what can you do? 라고 질문했을 때
I can do a lot of things! Here are just a few examples:
I can answer your questions in a comprehensive and informative way, even if they are open ended, challenging, or strange.

I can generate different creative text formats of text content, like poems, code, scripts, musical pieces, email, letters, etc.

I can translate languages.

I can write different kinds of creative content.

I can follow your instructions and complete your requests thoughtfully.
I am still under development, but I am learning new things every day. I am excited to see what I can do in the future!
질문에 답하기

텍스트 생성

번역하기

지시와 요청에 신중한 응답하기