Battery Cage
A battery cage is a confinement system used primarily for egg-laying hens in industrial agriculture. The system is highly controversial due to concerns about animal welfare, as the cages are often cramped and provide limited space for the birds to move, spread their wings, or engage in natural behaviors. While battery cages are efficient for mass egg production, they have been criticized for being inhumane and have been banned or restricted in some jurisdictions.
Bridging Battery Cages with Smart Agriculture Technology
Concept: HumaneSmart Coop
Imagine a new system called "HumaneSmart Coop" that combines smart agriculture technology with animal welfare principles to replace traditional battery cages. This system would use sensors, automation, and machine learning algorithms to create a more humane and sustainable environment for egg-laying hens.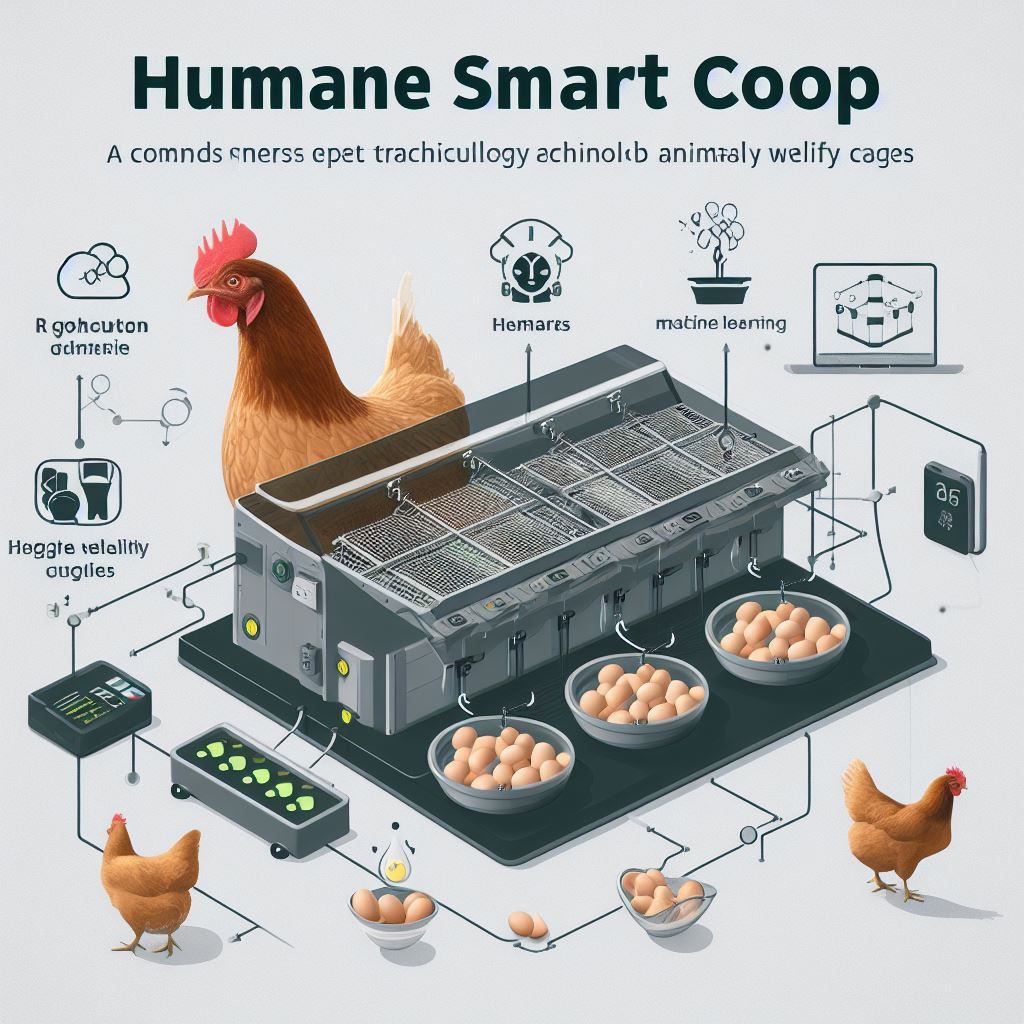 Novelty
The HumaneSmart Coop offers a fresh perspective by taking the efficiency of industrial agriculture and combining it with ethical considerations for animal welfare.
Usefulness
This system would be useful for farmers looking to transition from traditional battery cages to more humane practices without sacrificing efficiency. It would also appeal to consumers interested in ethically-produced eggs.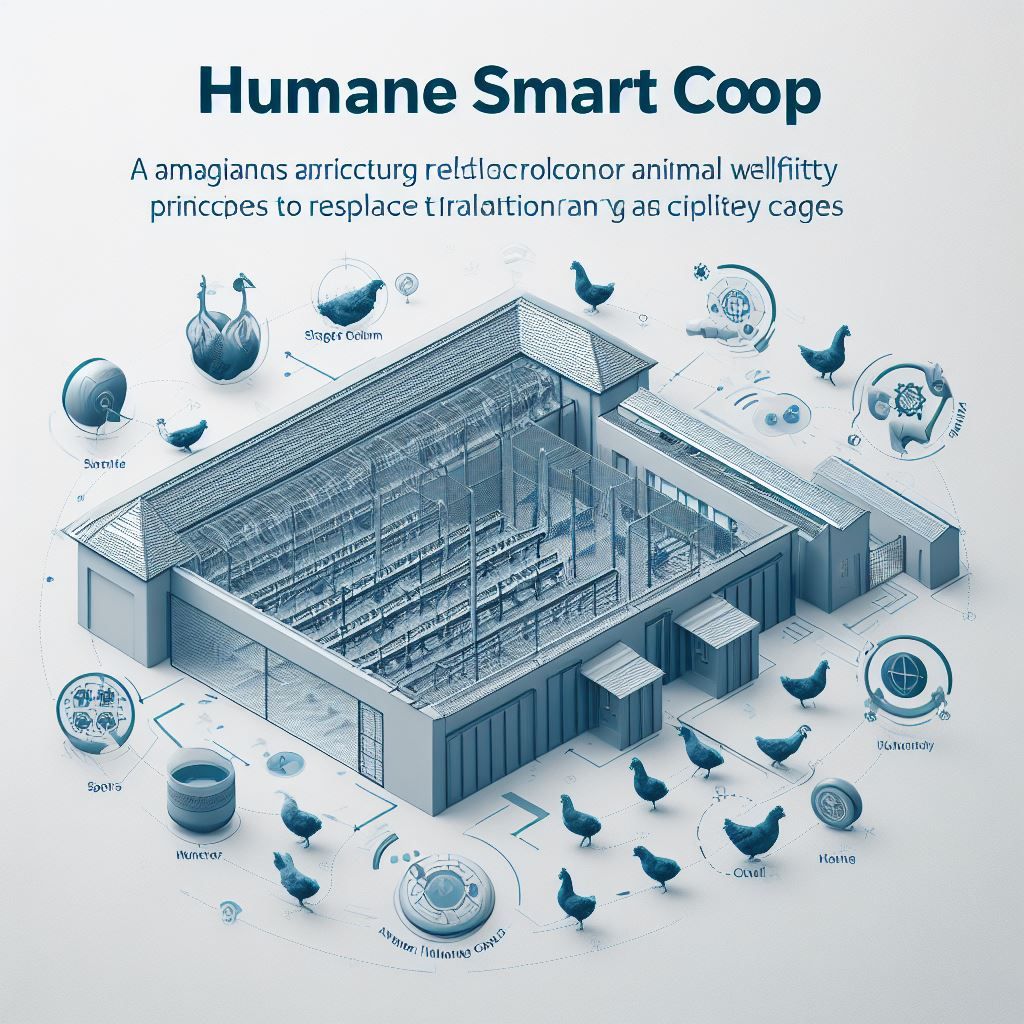 Originality
While smart agriculture and animal welfare are both well-studied fields, the idea of combining them to create a humane alternative to battery cages is unique.
Flexibility
The concept incorporates elements from both animal welfare science and smart agriculture technology, making it a multidisciplinary idea.
Elaboration
The HumaneSmart Coop would feature sensors to monitor temperature, humidity, and air quality, as well as cameras and machine learning algorithms to monitor the health and behavior of each hen. Automated systems could adjust environmental conditions and alert farmers to any issues, ensuring optimal well-being for the animals.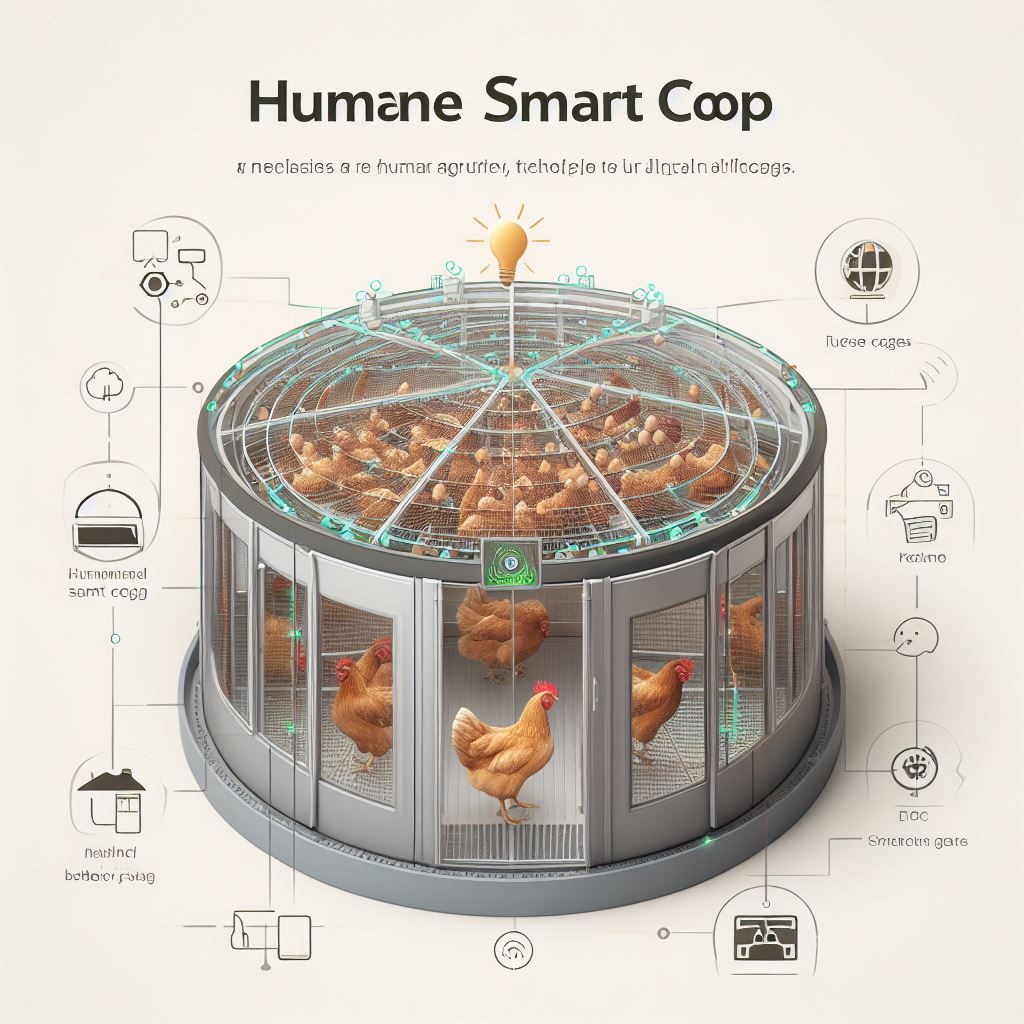 Divergence
The technology could be adapted for other types of livestock farming, such as pig or cattle rearing.

It could be used in educational settings to teach students about both animal welfare and smart agriculture.

The system could integrate with blockchain technology to provide consumers with transparent information about the origins and conditions of their eggs.
Complexity
The system would require advanced sensors, machine learning algorithms, and automation technology, as well as a deep understanding of animal welfare principles.
Risk-taking
The idea challenges the conventional thinking that industrial agriculture and animal welfare are mutually exclusive, proposing a more ethical yet still efficient solution.
Surprise Factor
The surprise comes from the unexpected pairing of smart agriculture technology with a focus on animal welfare, challenging the status quo of industrial egg production.
Emotional Engagement
The HumaneSmart Coop could evoke strong emotional responses, particularly among those concerned with animal welfare, as it promises a more ethical approach to egg production.
Transcendence
The system would push the boundaries of both smart agriculture and animal welfare, potentially leading to new paradigms in each field.
Insight
The concept draws from a deep understanding of the ethical concerns surrounding battery cages and the capabilities of smart agriculture technology.
Challenge
HumaneSmart Coop challenges the existing norms by proposing a more ethical and humane alternative to traditional battery cages.
Open-endedness
The system leaves room for further exploration and could evolve to include more advanced features, such as AI-driven health monitoring or integration with other smart farming systems.
Vision
In the long term, HumaneSmart Coop could revolutionize egg production, making it both more ethical and more efficient, and setting a new standard for industrial agriculture.
By combining smart agriculture technology with principles of animal welfare, HumaneSmart Coop offers a groundbreaking approach to egg production that challenges the ethical shortcomings of traditional battery cages.
조회수 : 78
공유하기